Do You Feel Held Back By Your Childhood Or Lifelong Issues?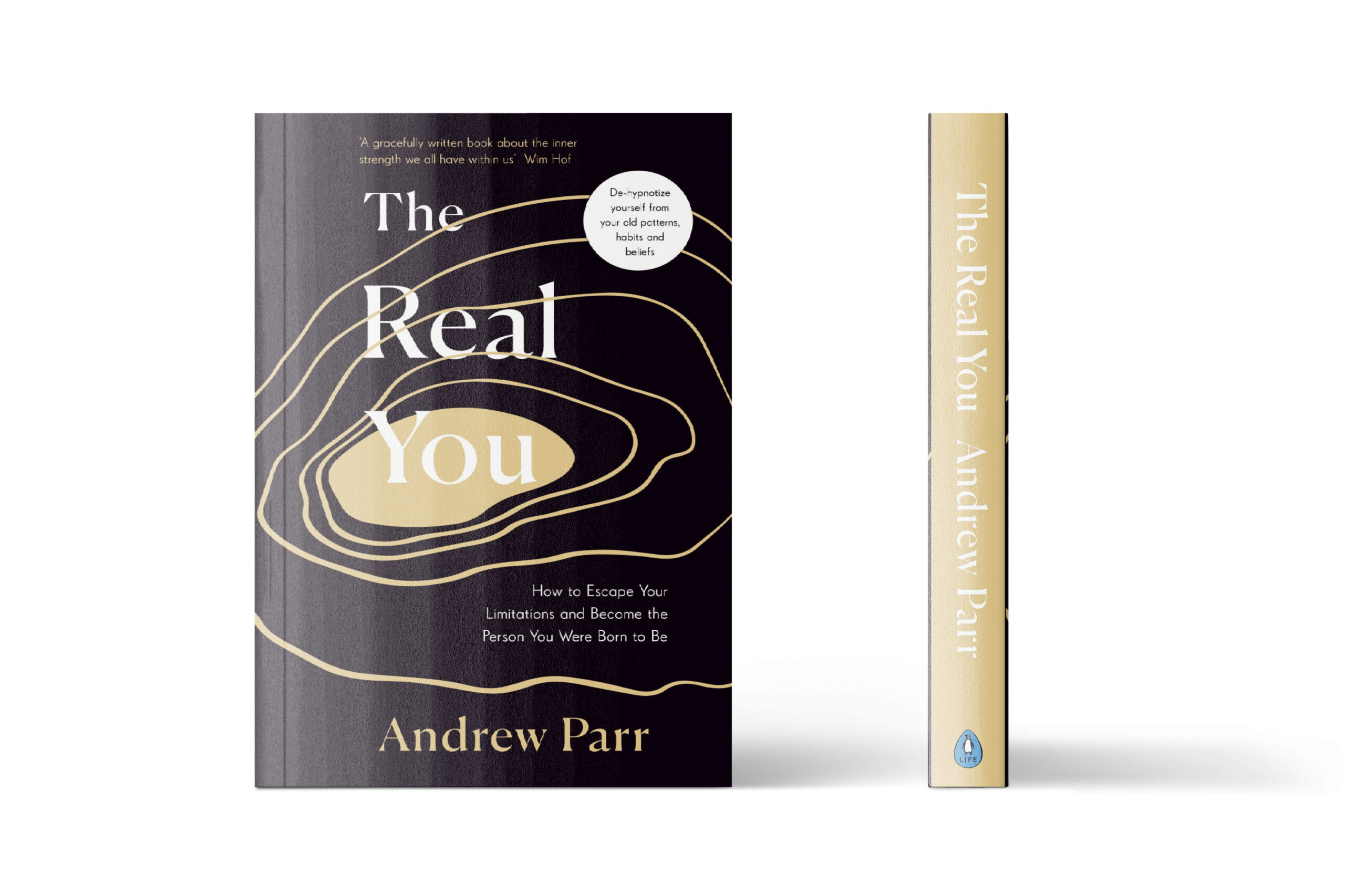 "How To E.S.C.A.P.E. Your Limitations & Become The Person You Were Born To Be"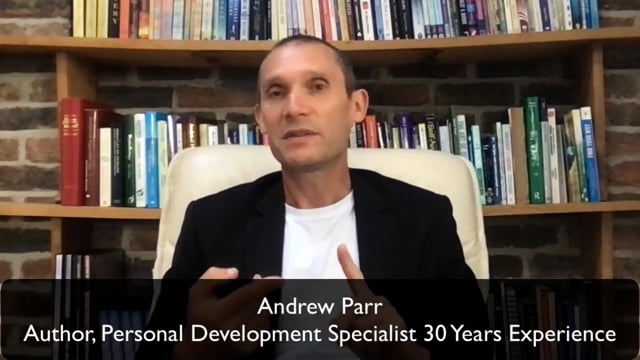 Discover The Inspiring New Approach To Overcoming The Invisible Blocks That Have Been Holding You Back
If you answer yes to any or all of these ...
"Andrew Parr's 'The Real You' ... will save you thousands of pounds in therapy!" 

"This book is an absolute must for anyone really wanting to get to the core of their issues and transform their lives from the inside out."
Miss E. (Verified Amazon Reveiw)

"A life-changing book in so many ways"

"A gracefully written book about the inner strength we all have within us"
Enahm/ Wim Hof

Do You Want To Live A Life More True To Yourself, Instead Of What Others Expect Of You?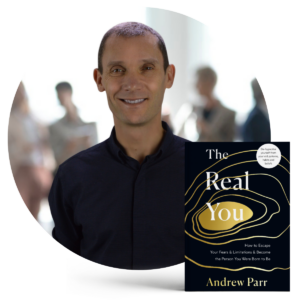 Personal message From Andrew parr
"I know what it's like to hold yourself back because of insecurity, low self-worth or believing you do not deserve good things in life.
I know how frustrating it is to see others achieving the happiness or success you want, but feeling too scared or unable to take the steps yourself to get there.
I know how powerless you can feel, wanting to change yourself or your surrounding, to make everything OK - but can't.
I know how lonely and isolating it can be to feel different or not belonging.
I know how painful love and relationships can be.
BUT ...
I also know that, however engrained or lifelong these things seem, there is ALWAYS a way out.
And in this book I will share with you EXACTLY what you need do, and how to do it ...
... so that you can feel lighter and freer, more able to be yourself, and finally achieve the happiness and success you deserve, starting today."


Order Your Copy Today & Get These Limited Offer Extras Included Only £97 £27

Here's What's Included In The Book Bundle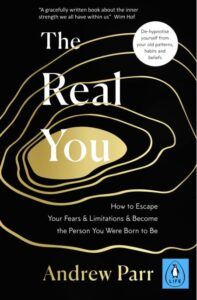 Physical Copy Of "The Real You"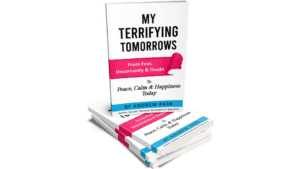 Digital Copy of "My Terrifying Tomorrows"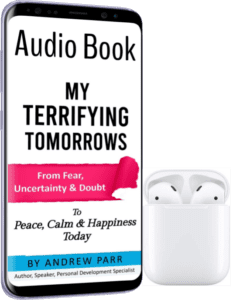 "My Terrifying Tomorrows" Audiobook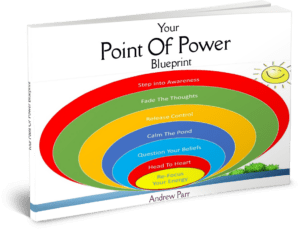 "Point Of Power Blueprint" Download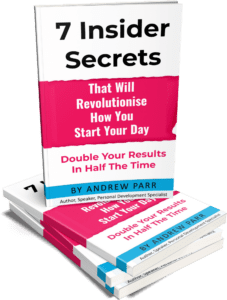 Download of "7 Insider Secrets That Will Revolutionise How You Start Your Day"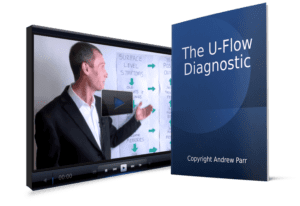 The "U-Flow Diagnostic" Video
Here's What You'll Discover In this Book
See what people are saying about Andrew Parr Books
Are You Ready To Stop Holding Yourself Back & Start Achieving What You Are Capable Of?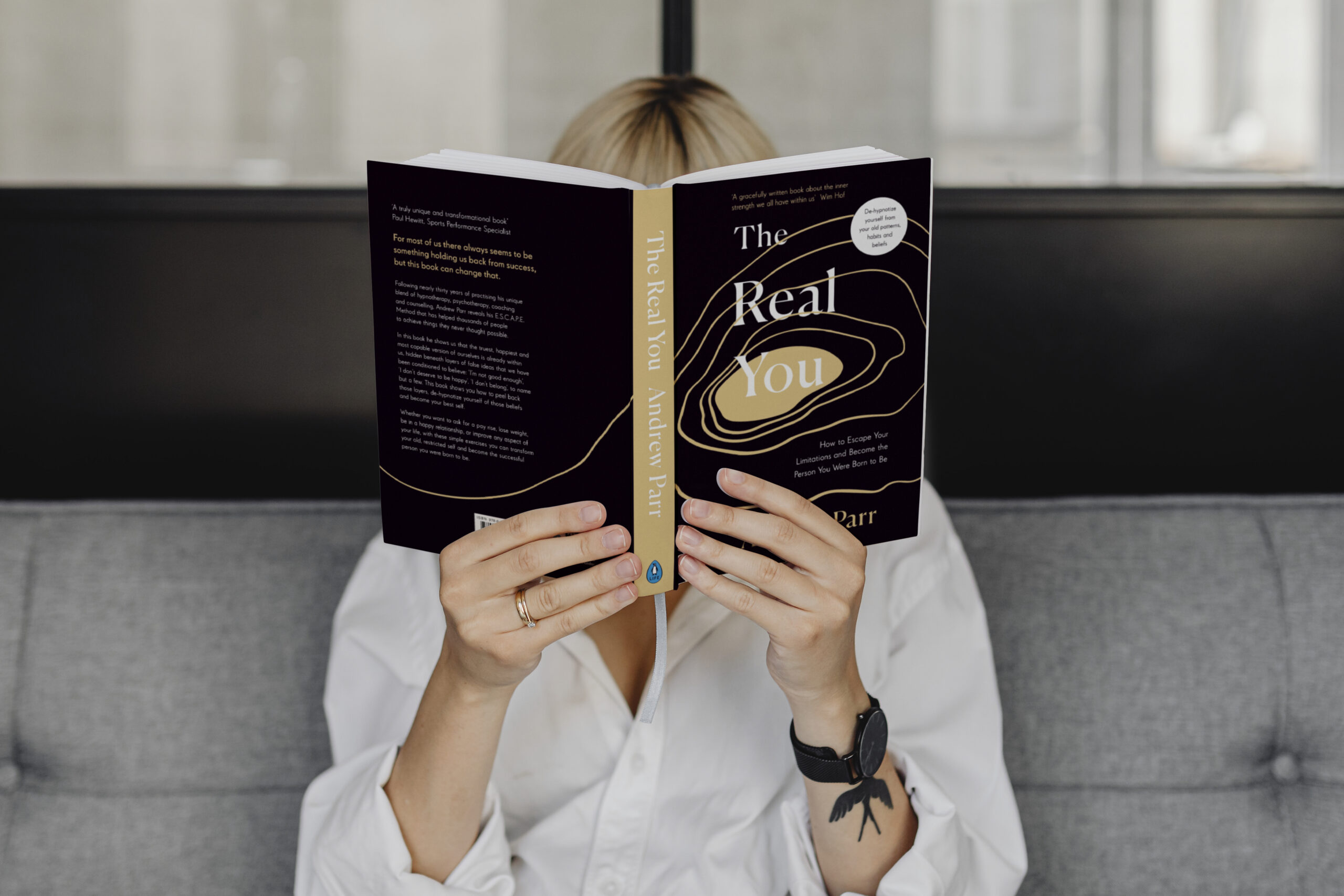 "Whether you want to improve your finances, enhance your health and fitness, be in a loving relationship or transform ANY aspect of your life ...
... these simple exercises will liberate you from your old, restricted self and allow you to become the happy, successful person you were born to be."
The person you wish you were is already within you, hidden away beneath layers of fears, doubts & limiting beliefs picked up through your life.
You can let go of these ... and become the person you were born to be, starting TODAY.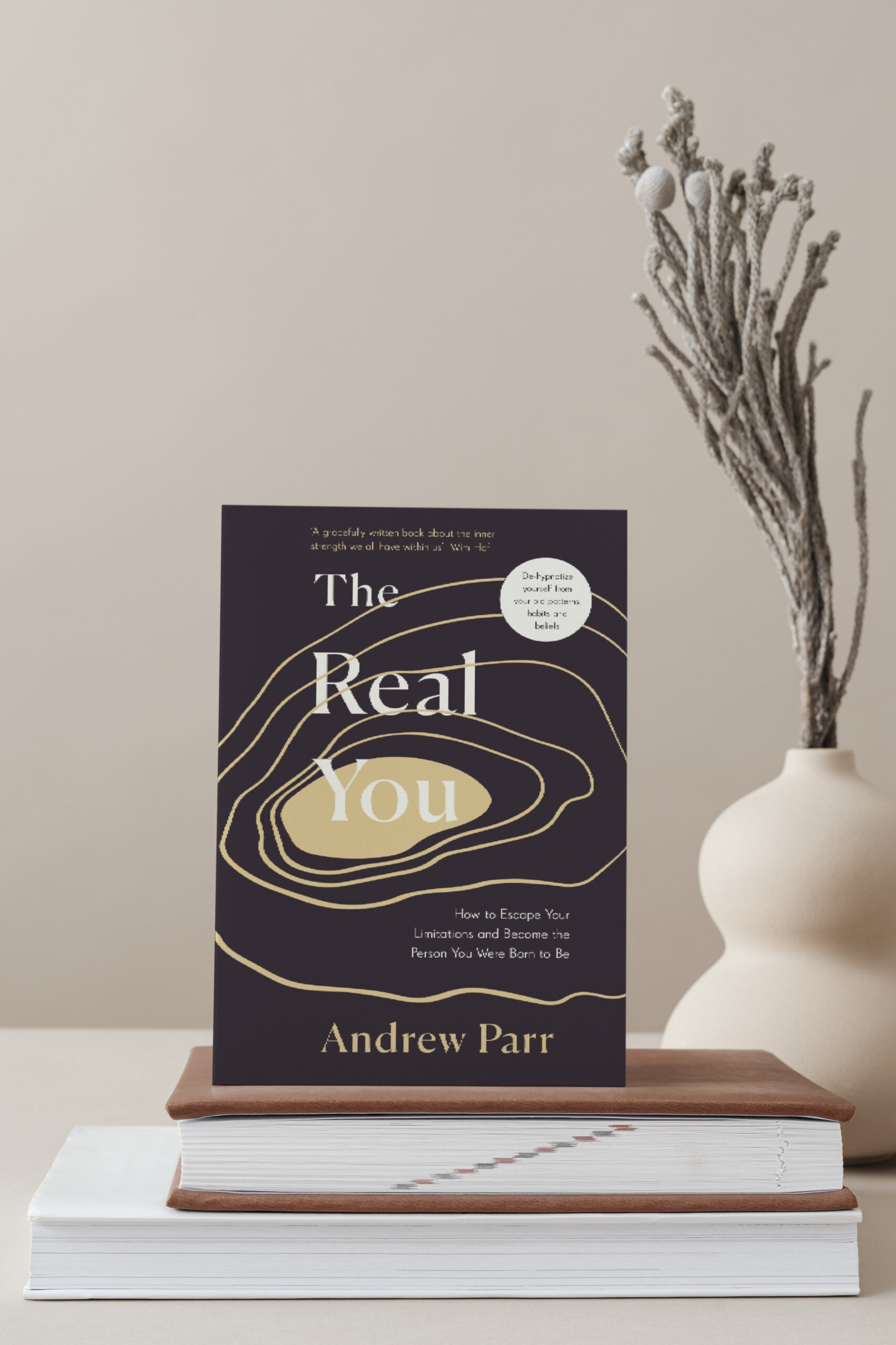 Meet The Author Andrew Parr
Andrew Parr is an author and personal development specialist with more than 31 years experience, and over 18,000 client sessions.
He has specialised in helping people overcome deep inner traumas and resolving fears and anxieties from the past, often in just a few hours of treatment, and usually where everyone else has failed.
He uses a unique blend of analytical coaching combined with a natural form of de-hypnotising people from self-limiting beliefs, that helps solve problems at their root cause - fast.
In "The Real You", he will take you on a deep-dive journey of personal discovery.
ATTENTION : Get These Exclusive Extras Included At Checkout!
Do your negative thoughts about the future Rob You Of Peace Of Mind today?
"My Terrifying Tomorrows"
"From Fear, Uncertainty & Doubt To Peace, Calm & Happiness"
This latest book by Andrew Parr will help you reduce negative thinking FAST so you can be more focused in the present.
It is not currently available anywhere else.
Are You Ready To Escape Your "Terrifying Tomorrows"?
Download your copy today only with the "Real You Book Bundle" ...  and get the audio book version included as well!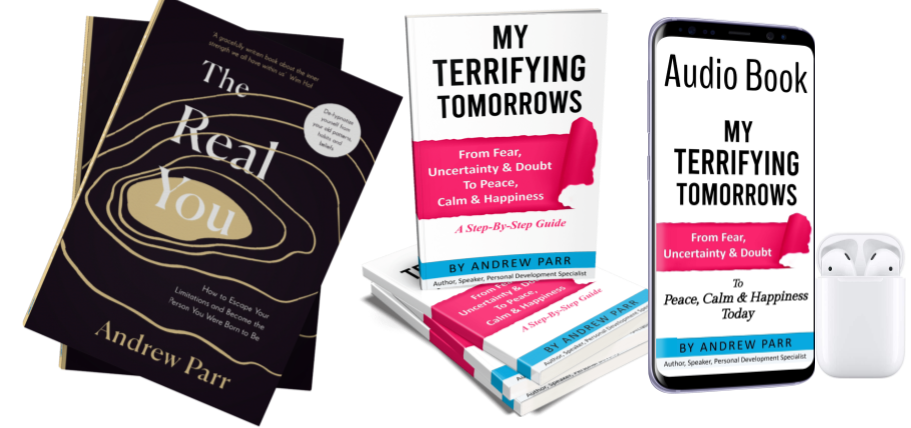 As A Thank You For Purchasing My Books & I Want To Also Give You Immediate Access To Exclusive Bonuses
Your Point Of Power Blueprint
Use these handy visuals and guides to help you attain and maintain your Point of Power more and more effortlessly.
Maintaining your Point of Power is essential for creating greater, peace, calm and happiness.
Use this diagnostic aid and video guide to help you assess any issue in your life, and know exactly what level of your mind you need to focus on to be free of it, in seconds.
7 Insider Secrets That Will Revolutionise How You start Your day
Get access to Andrew Parr's transformational morning routine that helps him stay on top of his own life, as well as achieve more, in less time.
Includes little known breathing techniques, easy to apply ideas that will help each day feel more valuable and rewarding.
Plus ... productivity hacks that will help you double your results in half the time.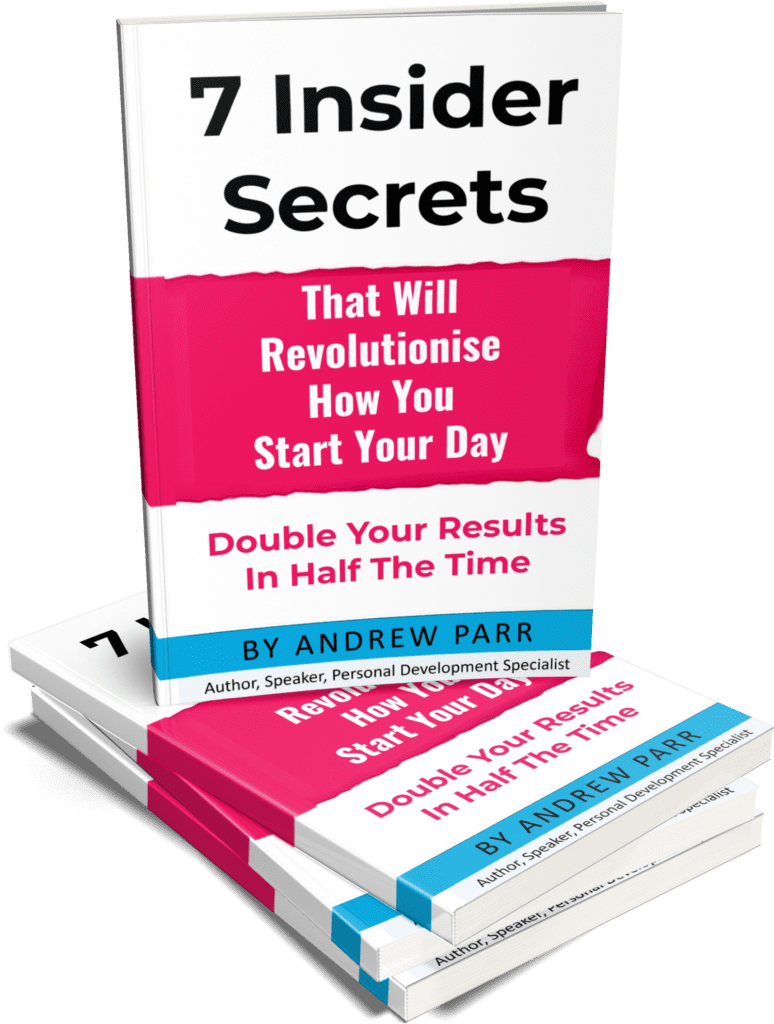 Discover The Courage To Live A Life True To Yourself, Instead Of What Others Expect Of You
© Andrew Parr All Rights Reserved.
About Us  |  Contact Us  |  Privacy Policy  |  Terms of Use